Tim Murphy - Short CV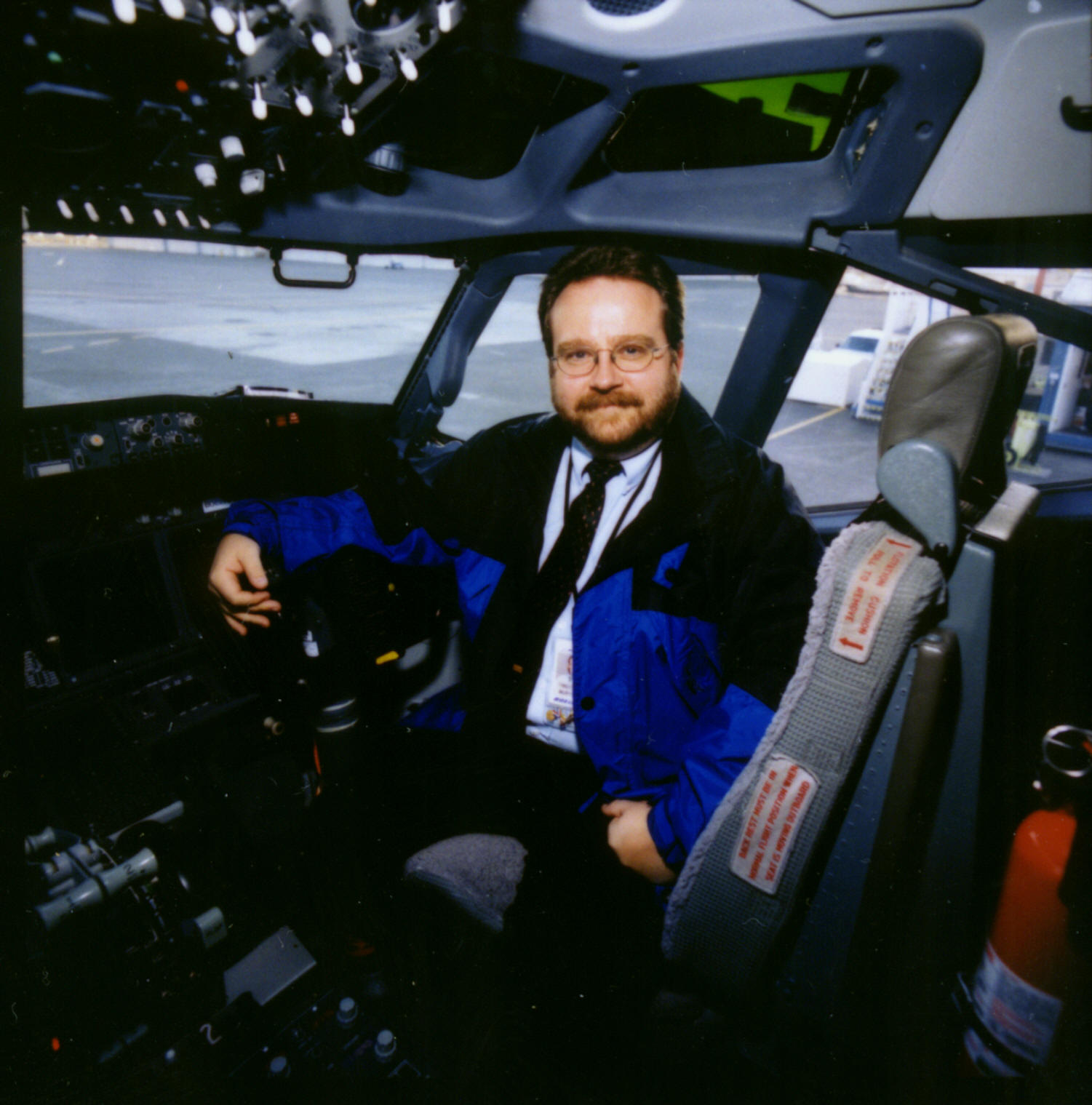 Tim Murphy is Technical Fellow with the Boeing Commercial Airplane group where he is a member of the Electronic Systems organization. Tim has 23 years of experience in radio navigation and communications systems for civil aviation.
Tim began his career with Boeing in the Satellites Systems organization (then Hughes Aircraft Space and Communications Systems) where he worked on development of land and aeronautical mobile satellite communications. Tim then joined the Boeing Commercial Airplane Group as a member of the Electromagnetics and RF Systems Organization. Over the years, Tim has worked in Avionics, Flight Controls, Air Traffic Management and now electronic Systems organizations. He has worked with a wide variety of radio systems and been involved with product developments on virtually all current Boeing production models.
The current focus of his work is avionics for new airplane product development, and next generation CNS technologies to support Air Traffic Management. Timís primary expertise is in navigation systems including satellite navigation systems (GPS, GPS augmentations, GPS modernization, GPS Landing Systems) as well as conventional navigation systems (VOR, DME, ILS etc.). Tim is very active in the development of international standards for use of satellite navigation by commercial aviation. He is the panel member nominated by ICCAIA to the ICAO Navigation Systems Panel. He has published more than 30 papers and holds 9 patents. He received a BSEE and MSEE from Ohio University where he was a Stocker fellow and graduate research intern at the Ohio University Avionics Engineering Center.